Hope Explored Course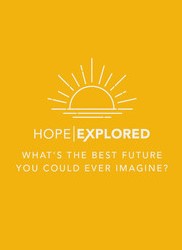 Date :
19 & 26 Apr, 10 May 2022
Join us for our informal and relaxed three-week Hope Explored course where we discover the hope of a future that is better than you could ever imagine. You don't need to know anything about the Bible, and you won't be asked to pray or sing. You can ask any questions you like, or you can just sit and listen. Snacks and refreshments will be provided. The course is completely free of charge.
Please contact Mark Rayfield if you have any questions.
***Please note that the third session will not be held on 3rd May but on 10th May (7 pm).***