Coronavirus – COVID-19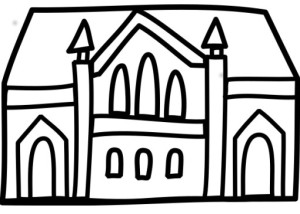 There are no meetings in our church building at the moment.
You can see the broadcast of recent Sunday morning meetings on YouTube by searching for our channel: search "calvary, brighton"
The audio-only morning and evening meetings can be found on calvary-brighton.sermon.net here
Wednesday prayer times will be continued in our own homes at 19:45 – but we will be using material previously circulated by email, text messages or via Zoom
We pray for God's grace and mercy in this time of need.
We also seek opportunities to support our vulnerable neighbours and friends – and NHS workers, and seek the relief of suffering.
Church members and friends are warmly encouraged to develop our existing links of fellowship and friendship to express the "one another" life of the church community. There is a central mailing list for Calvary church members and regular friends. If you are not included on this list and would like to be please contact mail@calvary-brighton.org.uk
Let us be clear that God – who is in charge of all things – is speaking through this alarming and humbling providence.
Jesus referred to "natural disasters" in Luke 13 as a prompt for his hearers' repentance, and similarly the book of Revelation depicts such "apocalyptic" events in earth's ongoing history (e.g. Revelation 9:20,21). They are depicted as comparable to the plagues God sent on Egypt at the time of the Exodus.
In his patience and mercy God is giving our world a loud and disturbing "wake-up call". He is reminding our nations and leaders and people of our fragility, and calling us to realise our utter dependence upon him – our Maker and Sustainer. Self-reliant independence from God is the fundamental sin of our human race. Let us turn back to the Lord in humble prayer and ask his protection and blessing through Jesus Christ the only Saviour
*****
We are here to preach, teach, learn and live the good news of Jesus Christ today in the centre of Brighton, UK.

If you are new to Brighton please come and look in on our meetings where you can meet Jesus Christ through hearing the Bible simply explained among a caring community of believers.
If you are a student you may like to know that we have a long history of being blessed by, and being a blessing to, students of all sorts, from all sorts of places.
If you cannot join us in person, you may be interested to listen to some of our sermons on MP3 or read one of our newsletters.
You can follow us on twitter @CalvaryCh_Btn.
and, of course, we'd be very glad to hear by email from people who have visited this site.
We are an evangelical church in the Reformed tradition – affiliated to the Fellowship of Independent Evangelical Churches.