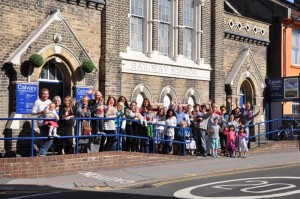 … to the website of Calvary Evangelical Church in Brighton, UK.
We very much hope that you enjoy your visit. On these pages you will find information about the church and its activities. Please use the buttons at the top of the page to find your way around.
If you are in our area, we would be delighted to welcome you to one of our meetings. But even if you cannot join us in person, you may be interested to listen to some of our sermons on MP3 or read one of our newsletters. Finally, we'd be very glad to hear by email from people who have visited this site.