We are here to preach, teach, learn and live the good news of Jesus Christ today in the centre of Brighton, UK.

 our weekend away is 12-15th April  so NO MEETINGS ON PREMISES ON SUNDAY 14th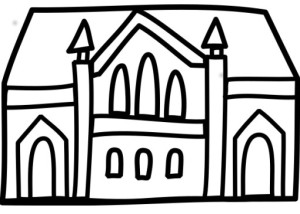 If you are new to Brighton please come and look in on our meetings where you can meet Jesus Christ through hearing the Bible simply explained among a caring community of believers.
If you are a student you may like to know that we have a long history of being blessed by, and being a blessing to, students of all sorts, from all sorts of places.
If you cannot join us in person, you may be interested to listen to some of our sermons on MP3 or read one of our newsletters.
You can follow us on twitter @CalvaryCh_Btn.
and, of course, we'd be very glad to hear by email from people who have visited this site.
We are an evangelical church in the Reformed tradition – affiliated to the Fellowship of Independent Evangelical Churches.